Save lives, time and money
Personal Protective Equipment is the provision that assures the user against health or safety risks. Not wearing PPE adequately increases the probability and risk of injuries and in many cases often leads to financial losses due to penalties for injuries and death of workers in addition to epidemic caused by not using safety equipment. Modern computer vision advancements have driven new solutions with the ability to reduce accidents, save lives along with money and time.
PPE Detection services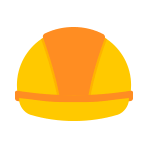 Head Protection
Detecting Helmets, caps, hoods and hats.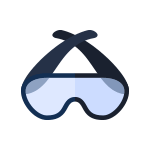 Eye Protection
Detecting safety glasses, shield, and visors.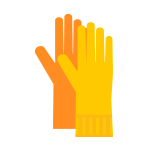 Gloves Detection
Using AI for detecting chemically protective gloves.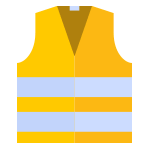 Jacket detection
Using Computer vision for detecting safety jackets and lab coats.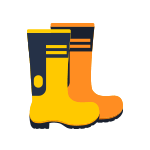 Shoe Detection
Detecting safety shoes and boots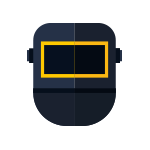 Respiratory Protection
Detecting disposable half and full face respiratory masks
Accidents can be prevented!
About 48,000 workers die in India due to occupational accidents of which 38 fatal accidents take place every day in the construction sector alone. So, the Safety of workers is of great importance. Every organization should have a "Zero Incidents, Zero Injuries" policy. This can be achieved if all personnel at sites wear Safety Equipment/Personal Protection Equipment (PPE)

But there are many problems with current enforcement of PPE compliance such as People either forget to wear the PPE or are negligent. The Safety Personnel responsible for compliance is too few on the sites. Safety Personnel is also humans, being vigilant always on everyone on the site is humanly not possible.

So, to help Safety Personnel and Safety Compliance, Airpix has developed - computer vision and video analytic tools to improve safety on the sites, it is a video/image recognition system. Used in existing CCTV cameras or cameras installed specially for the purpose in plants/factories/sites which sends continuous video streams to our trained AI machines to detect PPE violations. An alert is immediately sent to the designated personnel, the moment any violations are detected. The designated personnel can then ensure the compliance and reduce the accidents consequent upon violation of PPE Compliance.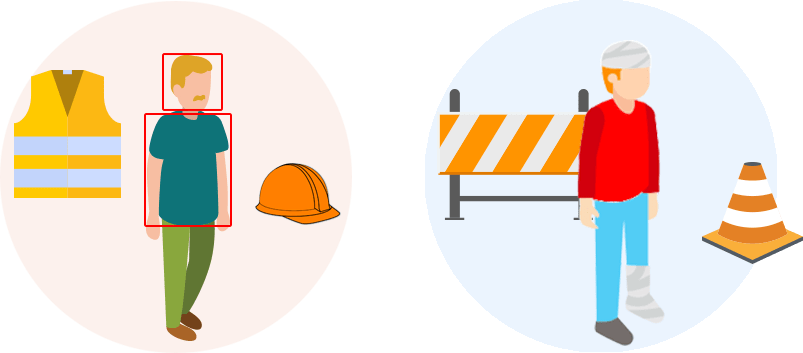 What we offer
Airpix has been at the forefront of offering computer vision solutions. With our video analytics, we were able to develop powerful software that is widely used to solve various real-time problems. Helping various leading companies has allowed us to identify different real-world problems that can be addressed through the applications of computer vision and video analytics. Many solutions to these problems are typically very simple, while others are generally applicable and can save lives. The best example of this is probably our family of solutions designed to track real-world problems in real-time