About Us
Airpix's Artificial Intelligence based Video analytics technology adds sense to surveillance by autonomously extracting meaningful actionable information from digital videos. Leveraging both Machine Learning & Deep Learning technologies, our models can work on diverse sets of videos and add value to your business. Our analytics solutions can be applied in diverse applications such as intelligent monitoring of vehicles, crowds, infrastructure, people and objects, for automatic detection and analysis of events of interest. Developed for tough site conditions and extensively field-tested, our products can support both edge based and cloud based analytics for real time analysis.

Airpix leverages its leading-edge technology to power video surveillance systems, reducing costs and improving performance for customers. Our enterprise-class integrated visual computing platform offers the flexibility to scale-up, and being modular, allows vertical-specific plug-in applications. We can also help customers with project requirement analysis, site survey, resource identification, performance benchmarking and customised training, to ensure optimum results from system investment.
Associations and Partners
Client Testimonial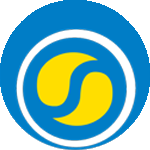 Manager Customer Digital Solutions (RETAIL), HQ, BPCL
"Airpix has deployed their AI based on-edge video analytics solution and is working fine at our ROs. The team has been very adaptable in developing the AI based solution for us and their relentless commitment to understand our requirements and deliver has helped speed up the process."